The Most Underrated Coffee Shop In Long Beach
As a coffee shop lover, picking one specific coffee shop as my favorite one says a lot. I can't even count how many coffee shops I've been to in the Long Beach, Los Angeles and Orange County areas.
However, I can confidently say this is hands down my FAVORITE coffee shop to go to.
I discovered this coffee shop about five months ago on Yelp.
I was looking for a new coffee shop to go to and do some work, that's when I stumbled upon Cafe 1909 and once I saw some photos of the cafe I knew I had to go there!
Man, their drinks are so good. Not only do they have coffee and lattes but they also have teas, blended drinks and more!
My favorite drink? It has to be the Vanilla Horchata Late. I've had the cold and hot version, both are so good!
On the day I took the photo of the coffee and muffin, I was so surprised on how amazing they served my muffin to me. I thought I just had ordered a regular cold muffin from their display case but they went out of their way to heat it up, drizzle chocolate syrup and add strawberries with whip cream on the side.
It's the little things.
I love how this coffee shop is designed. I say it's a mix between modern and farm house. It's trendy and stylish while still being cozy.
There are many different seating options. They have a bar-style table by the entrance, which is a great option if you like to have a view. There are two couches that are great if you're catching up with friends. They even have some board games in the coffee table in between if you want to take in a game. One unique feature about this place is that there is a conference room that you can use (you just have to ask the employees if it's not booked). I always go for the conference room if it's not taken! It has a glass wall that lets you look out to the coffee shop, so it doesn't feel like you're stuck in a small box.
And of course, they have plenty of tables throughout the space.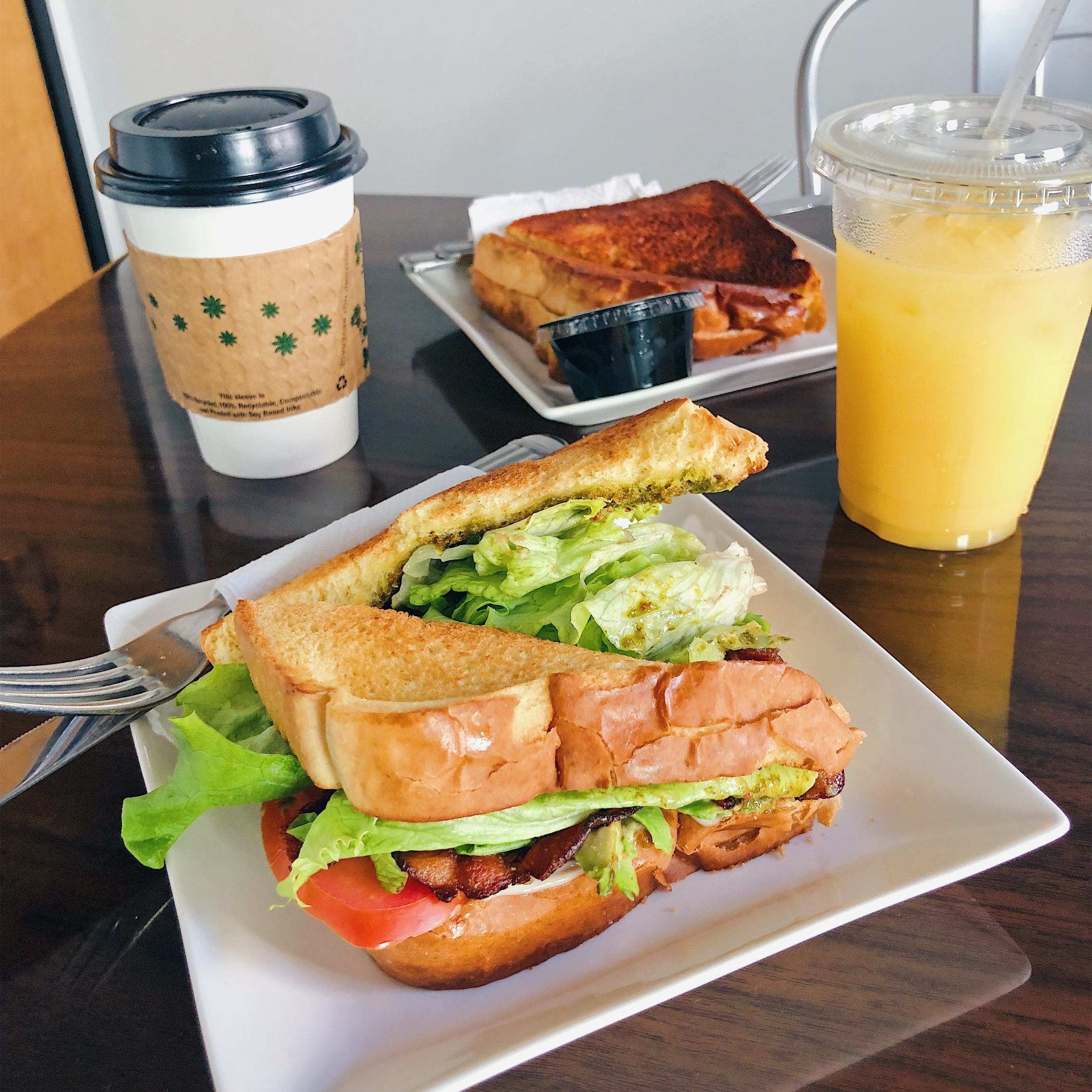 They offer various types of sandwiches, bagels and desert options.
My favorite sandwich I've tried is the BLT-A with a TWIST!
One thing that I haven't tried yet but is on my list to do so is their ice cream waffle desert. I don't know the exact name of it, but I saw someone eating it once and it looked AMAZING.
I just simply love this place. The employees are so nice! After you've been there for a while, they go to check up on you and ask if you want any water or anything else. They really do want you to have a great experience.
Other things to mention: their Wi-Fi is always fast, they have a private parking lot in the back, most of the time this place is relatively empty and their music playlist is great.
I definitely recommend you check out this place! You won't regret it.
CAFE 1909
1909 Atlantic Ave
Long Beach, CA 90806