Are you tired of dealing with the hassles of traditional transportation?
Look no further than zTrip, the ultimate convenient and reliable travel solution. Whether you need a ride to the airport, a quick trip to a business meeting, or a night out on the town, zTrip has got you covered.
With its user-friendly app and extensive network of professional drivers, zTrip offers a seamless and stress-free experience that will revolutionize how you get around.
Are you exhausted or feeling let down by the service provided by Uber and Lyft? If you're a frequent traveler seeking a ride-sharing service that is both reliable and safe, then your search ends here.
Introducing Ztrip, the solution that have you covered. With a rapidly expanding presence in over 40 cities, Ztrip offers a transportation experience that is trustworthy and dependable, catering to those who expect nothing less than exceptional service.
Ztrip differentiates itself from traditional ride-sharing services with its streamlined booking process and transparent fixed fares. Your safety is their utmost priority, as evidenced by their comprehensive insurance coverage and mandatory driver screenings.
It's time to embark on a transportation revolution with Ztrip and elevate your journey to new heights! From booking your first ride to exploring the advanced features of the zTrip app, we'll arm you with the knowledge you need to navigate the road with confidence and convenience.
Get ready to embark on a journey where seamless transportation is just a tap away, and the possibilities of hassle-free travel are endless with zTrip.
What is zTrip?
zTrip is a modern ride-hailing and transportation service that aims to provide a reliable and convenient alternative to traditional taxi services. It blends the benefits of technology with the professionalism and expertise of traditional taxi companies to offer a seamless and dependable transportation experience.
zTrip operates through a user-friendly mobile app, allowing users to easily book rides and truck drivers and pay for their trips.
One of the standout features of zTrip is its focus on customer service and safety. All drivers are professionally trained and undergo rigorous background checks to ensure passenger safety.
zTrip also offers fixed fares for transparency, eliminating the uncertainty associated with traditional taxis or other ride-hailing services.
With a growing presence in multiple cities, zTrip is expanding its reach to provide accessible transportation options to more individuals.
Whether you need a ride to the airport, a business meeting, or a night out, zTrip aims to deliver a reliable and comfortable travel experience, making it a popular choice for those seeking a dependable ride-hailing service.
How Does the zTrip App Work?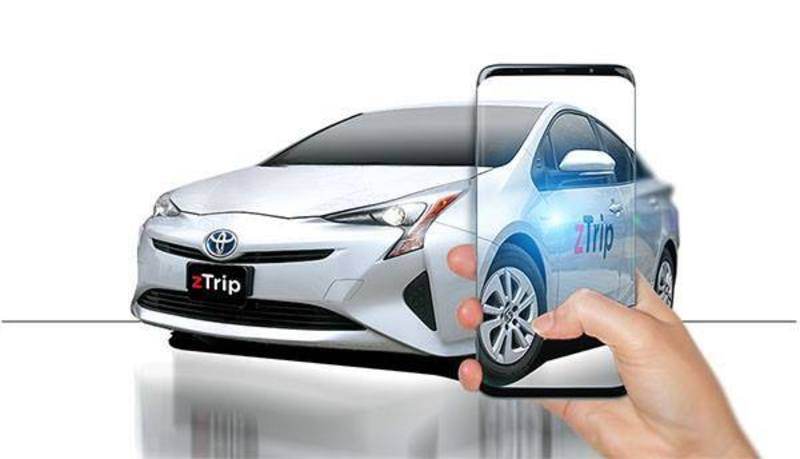 The zTrip app operates in various cities across the United States. Here's an overview of how the zTrip app works and where it operates:
Download and Install: Begin by downloading the zTrip app from your device's app store. Install the app and open it to begin using it.
Create an Account: Sign up for a zTrip account by providing the necessary information, including your name, contact details, and preferred payment method. Creating an account allows you to access the app's features and make seamless bookings.
Enter Your Pickup and Drop-off Locations: Enter your current location as the pickup point and specify your desired destination. You can input addresses manually or use your device's GPS to detect your location automatically.
Select Your Ride: zTrip offers various ride options to cater to different needs and preferences. Choose the type of ride that suits you best, such as a standard sedan, SUV, or wheelchair-accessible vehicle.
Review and Confirm: Review the app's estimated fare and other trip details before confirming your booking. Make sure to double-check the pickup and drop-off locations for accuracy.
Track Your Driver: Once your ride is confirmed, you can track the location of your assigned driver in real-time using the app. This feature lets you stay informed about the estimated arrival time and make necessary adjustments.
Enjoy Your Ride: Once your driver arrives, you can relax and enjoy a comfortable trip to your destination. zTrip drivers are professional, licensed, and dedicated to providing a positive transportation experience.
Payment and Feedback: The app offers a seamless payment process after reaching your destination. You can securely pay for your ride using the payment method linked to your zTrip account.
Additionally, zTrip encourages users to provide feedback on their ride experience to help maintain a high level of service quality.
As for its operating cities, zTrip is available in various locations across the United States.
While specific cities may vary, zTrip aims to provide convenient and reliable transportation services in multiple metropolitan areas, making it a viable option for many travelers and residents alike.
What Makes zTrip Different from Uber and Lyft?
zTrip distinguishes itself from Uber and Lyft in several ways, offering unique features and advantages that set it apart. Here are some key factors that make zTrip different:
Professional Drivers
zTrip partners with established taxi companies, ensuring that all drivers are professional, experienced, and properly licensed.
Unlike Uber and Lyft, which rely on independent contractor drivers, zTrip prioritizes professionalism and expertise in its driver network.
Fixed Fares
zTrip provides transparent fixed fares, meaning you know the cost of your ride upfront. This eliminates any surprise surge pricing that can occur with other ride-hailing services during peak hours or high-demand periods.
Advanced Booking
zTrip allows users to schedule rides in advance, ensuring they have a confirmed ride at their desired time. This feature is useful for airport transfers, business meetings, or other time-sensitive events.
Safety Measures
zTrip puts a strong emphasis on passenger safety. All drivers undergo comprehensive background checks, and the company maintains strict safety standards. Additionally, zTrip provides commercial insurance coverage for added protection during your ride.
Wide Availability
zTrip operates in numerous cities across the United States, making it a convenient option for travelers and residents in those areas. While the specific cities may vary, zTrip aims to expand its presence to provide accessible transportation services in more locations.
Established Partnerships
By partnering with existing taxi fleets, zTrip leverages the expertise and infrastructure of established transportation companies. This collaboration allows zTrip to offer a reliable and trusted service backed by years of experience in the industry.
Ultimately, zTrip aims to combine the convenience of ride-hailing apps with the professionalism and reliability of traditional taxi services.
By offering fixed fares, professional drivers, advanced booking, and a commitment to safety, zTrip provides a distinct alternative for individuals seeking a dependable transportation experience.
What is It Like to Drive for zTrip?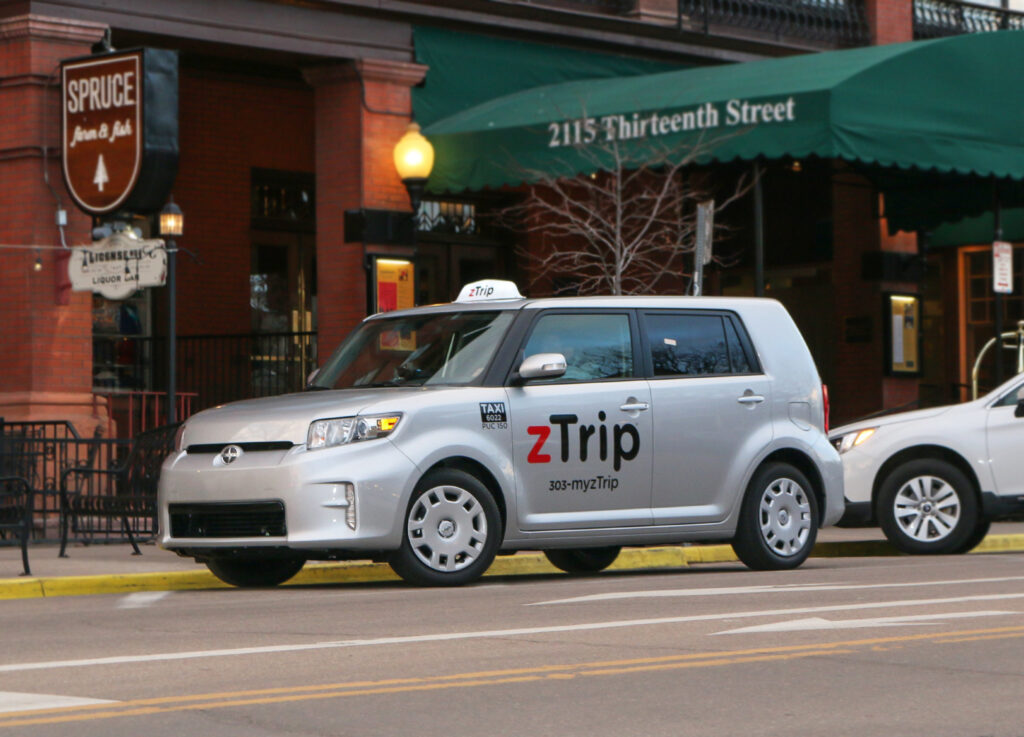 Driving for zTrip offers several benefits and a unique experience compared to driving for other ride-hailing services. Here's a glimpse into what it's like to drive for zTrip:
zTrip partners with established taxi companies, providing drivers with a more structured and professional environment.
As a zTrip driver, you become part of a network of experienced professionals working with a company with a solid reputation in the transportation industry.
With zTrip, you can access a steady customer base. zTrip caters to individuals who prefer the reliability and professionalism of traditional taxi services, meaning there is a consistent demand for rides. This can lead to more predictable and reliable earnings for drivers.
zTrip offers fixed fares for rides, eliminating the unpredictability of surge pricing that can impact earnings with other ride-hailing platforms. Drivers and passengers know the fare upfront, ensuring transparency and avoiding surprises.
zTrip strongly emphasizes safety, providing comprehensive insurance coverage and thorough driver screenings. This commitment to safety helps ensure a secure and reliable experience for drivers and passengers.
Additionally, zTrip offers driver support and assistance should any issues or concerns arise during a trip.
By partnering with established taxi companies, zTrip benefits from their existing infrastructure, including dispatch systems and customer support networks.
This can provide drivers with additional resources and support, enhancing the overall driving experience.
Besides traditional taxi services, zTrip has expanded its offerings to include wheelchair-accessible vehicles and other specialized transportation options.
This allows drivers to cater to a broader range of passengers with diverse needs, increasing their earning potential.
Driving for zTrip offers the opportunity to be part of a professional network, access a steady customer base, and benefit from fixed fares and a strong focus on safety.
These factors contribute to a unique driving experience that combines the advantages of traditional taxi services with the convenience of modern ride-hailing platforms.
Looking for a Luxurious Riding Experience? Go With zTrip
In conclusion, zTrip is a compelling alternative to ride-hailing services, offering a unique and dependable transportation experience.
With its emphasis on professionalism, fixed fares, and safety, zTrip has positioned itself as a reliable choice for passengers seeking a higher level of service.
For drivers, zTrip provides an opportunity to be part of a professional network, benefit from a steady customer base, and enjoy the advantages of fixed fares and robust safety measures.
Whether you're a passenger needing a reliable ride or a driver looking for a professional and rewarding opportunity, zTrip has proven itself a worthy contender.
It's time to experience transportation on a new level with zTrip – where convenience meets reliability, safety, and professionalism are at the forefront.
Get ready to revolutionize your travel experience and enjoy the journey with zTrip. Your transportation needs have never been in better hands!